First Drop Theatre's ongoing work with Hindustan Aeronautics Limited (HAL) reveals how Playback Theatre, as a tool, can be used by the same organization in multiple ways; cutting across different levels and multiple agendas.
We used Playback Theatre to work with the managers, both men and women, to help them reflect on the role that gender plays in leadership – the biases, challenges, the stereotyping, the conflicts that emerge while working with or reporting to someone of the opposite gender etc. The Playback session enabled an open sharing of each gender's perspective on their challenges of leading the other, and of being led by the other. Through the performance, as deeper discussions ensued from very personal stories, there seemed to be a greater awareness of the sensitivities at play and greater appreciation about each other's challenges.
If leadership through the prism of gender was one topic that we used Playback Theatre to delve into, another was about expanding the idea of leadership itself! This was for a group of senior executives who were huddled together in a program to sketch out the steps to take leadership at HAL to a newer level. Playback Theatre as a tool was used that helped reinforce many of their ideas in a more emphatic manner through their personal stories that had aspects of these leadership traits. It was particularly interesting to explore the powerful concept of 'Nudge' through the real-life stories of the participants, where positive reinforcements and indirect suggestions helped influence behavior. Playback Theatre had helped here to deconstruct powerful concepts into real-life moments that were personably relatable and recognizable for the participants.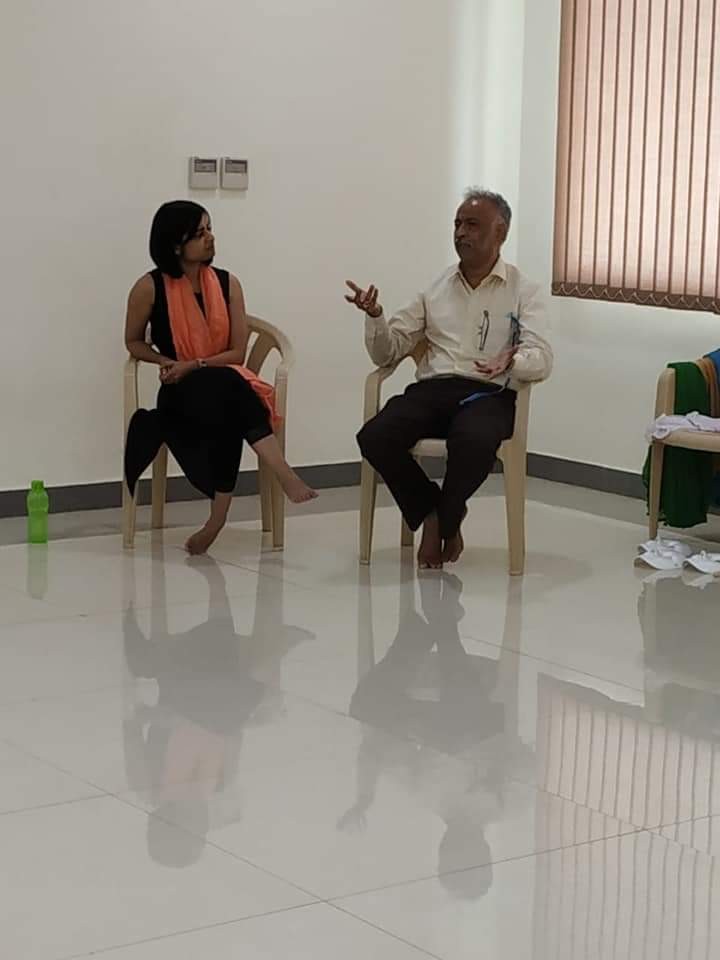 Relatability was also the essence of the work done with the very Senior leadership of HAL when Playback Theatre was used to map the elements of strategizing, communication, risk-taking and vision setting with stories from their lives where these leaders were in situations that helped them discover or enhance these skills. The openness with which the leaders shared the vulnerability, the dilemmas, the decision points and the lessons from these experiences was something that was enabled by the how Playback Theatre is structured as a tool of intervention.

It has been a deeply satisfying and extremely educative experience for us as Playback Theatre practitioners at First Drop Theatre to explore the power and impact that the format possesses and how one organization can use it in so many different ways to explore and address many different areas of its functioning.
Playback Theatre – A socio-improvisational theatre form in which personal real-life experiences recounted by individuals are dramatized on-the-spot incorporating metaphors, images, music, movement, ritual, and text. Helps create 'safe spaces' for open discussions leading to evolved understanding of various perspectives